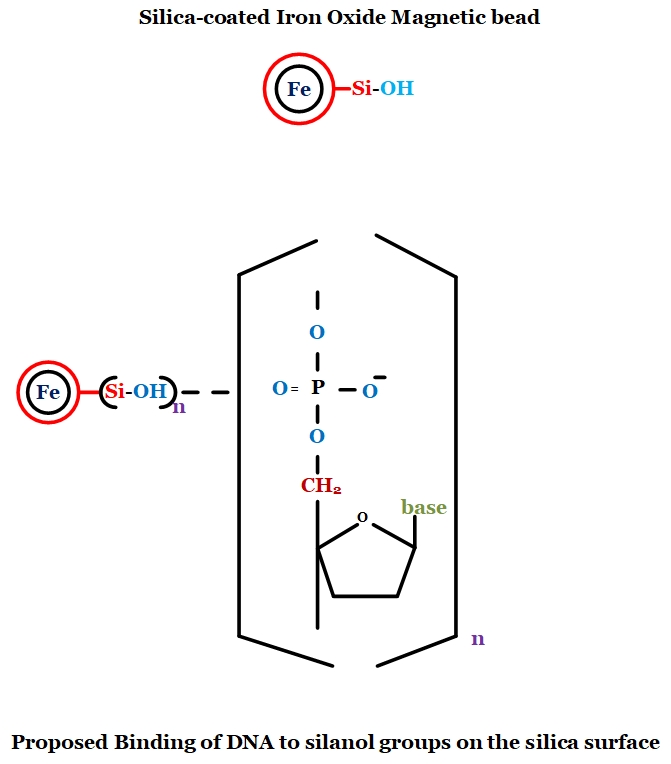 ---
Silica Modified Magnetic Beads

Silica-modified magnetic beads are uniform, superparamagnetic beads coated with silica
The beads can be further modified to carry different functional groups for other applications
Used for nucleic acid isolation and purification
Silica-modified magentic beads bind nucleic acids in the presence of chaotrophic salts and alcohol Our magnetic beads come suspended in sterile water at a concentration of 50 mg/ml.

Catalog Number Quantity Price
MB-01-50
50 mg
$ 45.00
MB-01-100 100 mg $ 90.00
_______________________________________

---
Carboxy-terminated Magnetic Beads

Carboxy-terminated magnetic beads are uniform, silica-based superparamagnetic beads
Coated with high density carboxyl functional groups on the surface
Nucleic acid binding is mediated in the presence of polyethylene glycol and sodium chloride
Covered by US Patent 5898071 (DNA Purification using Magnetic Particles).

Other applications include covalent conjugation of primary amine containing ligands via stable amide bonds.
Carboxy-terminated magnetic beads are most suitable for conjugation of large proteins.

Catalog Number Quantity Price
MB-02-50
50 mg
$ 112.00
MB-02-100 100 mg $ 220.00
_______________________________________